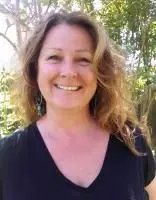 Stephanie Iott, MA, LMFT
MFC# 39829
As I move forward and grow in my practice I am focusing on my passion: Relationships!
Relationships of all kinds. They are the backbone of life. From our relationship with ourselves, to our relationship with our "story," family members, parents, children, partners, friends... I think you can see where I'm going!
With over 20 years experience as a Marriage & Family Therapist, and as a graduate of California Institute of Integral Studies, I am passionate about my private practice and work with a broad spectrum of clients.

My approach is as an interactive, Relational Life Therapist, that is solution-focused, holistic and systemic therapist by nature. Other best practice modalities that I work with are DBT, CBT, and IMF. I also have broad knowledge and experience in treatments, coordination of care with other specialists, utilizing the benefits of pharmaceutical medications and the more traditional (Western) medical model. I work with teens (15+) and adults, and have clinical experience treating chronic mental illnesses, including bipolar disorder, depression and anxiety. My practice also includes couples and marriage counseling, divorce/separation issues, co-parenting issues, grief and loss, and phase-of-life issues. Teens and young adults are a great part of my practice. I can help with all of life's transitions and questions that evolve as well as helping the parents navigate these years.
You should know, however, that results and expected outcomes are not guaranteed; I only ask that you are willing to participate fully in the process of your treatment. As in life, your attitude and engagement in this experience will impact the benefits you reap immeasurably. Therapy can be a scary, life-changing endeavor, it may occasionally be emotionally painful. Be assured that the hurt involved is most often temporary, a necessary part of your process, and that it ultimately leads to clarity, peace, self-knowledge and acceptance----wisdom. I see our relationship as collaborative and personally empowering for you, rather than hierarchical. My approach is to provide support and practical feedback to help my clients effectively address personal life challenges. My hope is to integrate complementary methodologies and techniques to offer a highly personalized approach tailored to each client. With compassion and understanding I work with each individual to help build on their strengths and attain the personal growth and balance that you are committed to accomplishing.

If you are interested in a brief consultation or to check for available openings please call or text (916) 677-7722

Education
California Institute of Integral Studies, San Francisco, CA, Masters in Somatic Psychology, 1999
California Polytechnic State University San Luis Obispo, Bachelor of Science in Graphic Design, 1990


License, Certifications & Awards
Master level RLT Trained Therapist (Relational Life Therapy) with Terry Real www.TerryReal.com
Certified Psycedelic-Assisted Therapist /MAPS certified (Integration Therapy only at this time)
Certified Breakthrough Parenting Trainer

Board of Behavioral Sciences (BBS), MFC 398829
Additional Training

* Ongoing training of 36 continuing education units every 2 years.
* Grof Hylotropic Breathwork
* RELATE Couples and Intimacy with Terry Real & Esther Perel www.EstherPerel.com (Both Esther and Terry are amazing on their own merits, but together are a dynamic duo that provide rare gifts for relationships, intimacy and the possibility to forge your relationships to depths you might never have imagined.)
* Monthly couples supervision group with Ester Perel, Columbia University and author of "Mating in Captivity"
* Certified Breakthrough Parenting Trainer
* Training as available with Summit Eating Disorders
* I am always excited at the opportunity to further my experience and studies related to the work I do and work to bring that knowledge to myself and the clients I work with.
Professional Activities and Memberships
*CAMFT member since 2005 (California Association of Marriage and Family Therapists)
Other Pieces Of Me
*Master Gardner with UCANR in Sacramento County since 2015
*Welcome Home Foster Agency BOD 2017- 2021
*Mira Loma HS PTSA Treasurer (2014-2016)
*Sober Grad Night 2015, 2016, 2018
*Volunteer for City of Sacramento Animal Shelter (2013-2016)